TZB-info - Gateway to the world of specialized information
TZB-info is an Internet resource specialising in information on construction, energy savings, and the related fields collectively referred to as mechanical and electrical systems usually known as building services (in Czech abbreviated as TZB). Its primary focus lies within the construction of buildings and energy issues related thereto. Whether you're looking for heating, electricity, heat loss reduction or building efficiency, the portal offers up-to-date information on the developments in those fields every day. The information presented by TZB-info is carefully selected and edited, serving a diverse audience of professionals ranging from designers to installers but also the general public. TZB-info records 750,000 visits every month. read whole text
Latest reviewed editorial research papers in the field of building services engineering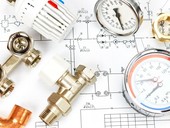 Heating
19.11.2018 | Ing. Peter Holyszewski, Enbra, a.s.
As a condition for the data from the heat meter to be within the permissible tolerance field, it is correct to determine the operating conditions of the gauge and to adapt the gauge selection. Not only at the stage of designing and installing the meter, but throughout its operation. One of the critical parameters is the minimum temperature difference and the minimum flow, which changes very often after insulation of the buildings, after the modernization of the heating systems of individual apartments. In terms of accuracy, there is no difference between bills for billing purposes and gauges used to use their data to optimize the operation of heating or cooling systems.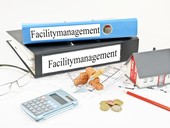 Facility management
19.11.2018 | Ing. Ondřej Štrup, FM Institute, s.r.o.
Since 2007, the European Standard ČSN EN 15221 has been applied. Its first two parts have grown to the current 7 parts. In the spring of this year, ISO 41001 "Facility management" was officially issued, which culminated in the first phase of completing the ISO 41000 global standard.
RECENT REVIEWED EDITORIAL RESEARCH PAPERS IN THE FIELD OF BUILDING SERVICES ENGINEERING
Heating | Ventilating and Air-Conditioning | Water and Drainage | Renewable Energy | Electrical Engineering | Energetics
Latest reviewed editorial research papers in the field of construction