TZB-info - Gateway to the world of specialized information
TZB-info is an Internet resource specialising in information on construction, energy savings, and the related fields collectively referred to as mechanical and electrical systems usually known as building services (in Czech abbreviated as TZB). Its primary focus lies within the construction of buildings and energy issues related thereto. Whether you're looking for heating, electricity, heat loss reduction or building efficiency, the portal offers up-to-date information on the developments in those fields every day. The information presented by TZB-info is carefully selected and edited, serving a diverse audience of professionals ranging from designers to installers but also the general public. TZB-info records 750,000 visits every month. read whole text
Latest reviewed editorial research papers in the field of building services engineering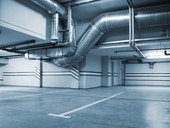 Ventilating and Air-Conditioning
19.2.2019 | Ing. Miroslava Kmecová, doc. Ing. Michal Krajčík, Ph.D., Stavebná fakulta STU v Bratislavě, Katedra technických zařízení budov, Mgr. Jozef Vojtaššák, Colt International, s.r.o.
The removal of heat and combustion products in the underground garage of the commercial and entertainment center was solved by the smoke clearing system. In the garage, vacuum ventilation was considered. The difference between the exhaust and the intake air was 20%.
RECENT REVIEWED EDITORIAL RESEARCH PAPERS IN THE FIELD OF BUILDING SERVICES ENGINEERING
Heating | Ventilating and Air-Conditioning | Water and Drainage | Renewable Energy | Electrical Engineering | Energetics
Latest reviewed editorial research papers in the field of construction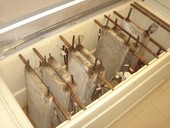 Shell Construction
19.2.2019 | Ing. Miroslav Brodňan, PhD., doc. Ing. Peter Koteš, PhD., Ing. Miroslav Strieška, Žilinská univerzita v Žiline, Stavebná fakulta, Katedra stavebných konštrukcií a mostov
Durability is described as the ability of a material to maintain its physical and mechanical properties over time. In reinforced concrete (RC) structures, concrete is the ideal material to protect the steel reinforcement. However, the RC structures are exposed to environmental loads, which cause the deterioration of materials as corrosion of reinforcement. The standard STN EN ISO 9224 describes the calculation of the whole corrosion loss. Despite these calculations, it is appropriate to perform the measurements on the real samples, which are time consuming. For this reason, it is useful to use accelerated corrosion test. The basis of our research was to compare the results of thickness of corrosion loss in accelerated corrosion test according the standard STN EN ISO 9227 with the calculation of corrosion loss according the standard STN EN ISO 9224.
RECENT REVIEWED EDITORIAL RESEARCH PAPERS IN THE FIELD OF CONSTRUCTION


Shell Construction | Insulation, Roofs, Facades | Windows, Doors | Floors, Partition Walls, Surfaces | Low Energy Buildings | Wooden Buildings | Building Regeneration | Building Physics